Active
KAHR develops novel dual-targeting fusion protein therapeutics engineered to activate both the innate and the adaptive immune systems simultaneously and localize that response in the tumor microenvironment. KAHR's lead product candidate, DSP107, is a CD47x41BB targeting compound. DSP107 is being tested in a Phase I/II clinical trial in advanced solid tumors and a Phase Ib clinical trial in blood cancers. KAHR's preclinical pipeline includes DSP502, a PVRxPD-L1 targeting fusion protein, and DSP216, an HLA-GxCD47 targeting fusion protein.
Exited

The MMRF investment in NexImmune will help support the initial clinical development of NEXI-002, which is one of the company's lead product candidates, and to help further develop the Company's Artificial Immune Modulatory (AIM) technology platform.
NexImmune is advancing immunotherapy products based on the Company's proprietary Artificial Immune Modulatory (AIM) nanotechnology platform. The AIM technology enables simultaneous enrichment, expansion and priming of cytotoxic CD8+ T cells directed against multiple tumor-associated antigen (TAA) targets across a broad range of both solid and hematologic malignancies.
NEX-I002 is designed to generate cytotoxic T cells directed against multiple tumor antigens associated with MM. The Company has completed pre-IND discussions with the FDA and has entered Phase I/II clinical trial at the end of 2019.
"We chose to partner with NexImmune because of the potential for this technology to benefit highly refractory patients who have limited treatment options and significant unmet need."
- Paul Giusti, MMRF President & CEO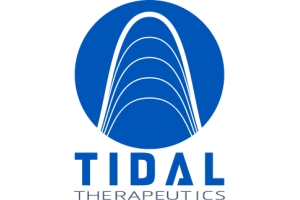 The MMRF first invested in Tidal Therapeutics in July 2019, and recently re-invested additional capital in January 2020.
Tidal has proprietary technology to modify T-cells directly in the patient's blood, targeting myeloma and B-cell malignancies. This approach is like CAR T-cell reprogramming found in drugs like KYMRIAH™ and YESCARTA®, but it does not require the removal and reinfusion of a patient's cells. With this technology, Tidal is working to develop novel CAR T therapies suited for multiple myeloma treatment.
"MMRF's capabilities and expertise around myeloma and the MIF investment will help to ensure Tidal is able to succeed in bringing our technology into the clinic."
- Ulrik Nielson, Tidal President & CEO