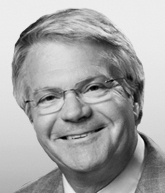 David R. Parkinson, M.D.
Chairman of the Clinical Advisory Board, Zyngenia, Inc.
Dr. David Parkinson is Chairman of the Clinical Advisory Board at Zyngenia, Inc. From 2007 until 2012, he served as President and CEO of Nodality, a South San Francisco-based venture-financed biotechnology company developing technologies to enable personalized medicine and more efficient drug development in cancer and autoimmune diseases. Before joining Nodality, he was Senior Vice President, Oncology R&D, at Biogen Idec, overseeing oncology discovery research efforts and the development of the oncology pipeline. Previously he had served tenures as Vice President and Head of the Oncology Therapeutic Area at Amgen and Vice President and Head of Global Clinical Oncology Development at Novartis. During his tenures at Amgen and Novartis, Dr. Parkinson was responsible for clinical development activities leading to a series of successful global drug registrations for important cancer therapeutics, including Gleevec®, Femara®, Zometa®, Kepivance®, and Vectibix®.
Dr. Parkinson received his M.D. from the University of Toronto Faculty of Medicine in 1977, with Internal Medicine and Hematology/Oncology training at McGill University and at New England Medical Center. He has authored more than 100 peer-reviewed scientific papers and is a past Chairman of the Food & Drug Administration (FDA) Biologics Advisory Committee, as well as a recipient of the FDA's Cody Medal.